Casey Kaplan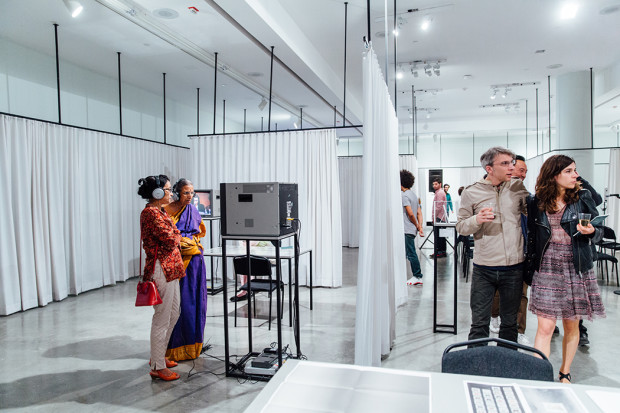 Liam Gillick, Structured Deficit Structured, 2015. Exhibition structure for "Hotel Theory", Redcat, Los Angeles, 2015. Photo: Rafael Hernandez. Courtesy the artist and CALARTS, Los Angeles.
AM at the JM: Liam Gillick in Conversation with Jens Hoffmann
Wednesday, February 17
8 – 9:30 am
Think Coffee, Union Square, 123 4th Ave, NYC
A breakfast salon for the 21st century that takes place in the early hours of the day at Think Coffee, Union Square, hosted by the Jewish Museum.
Artist Liam Gillick discusses his recent projects with Jens Hoffmann, Deputy Director, Exhibitions and Public Programs at the Jewish Museum.
Liam Gillick (b.1964) lives and works in New York City. His work deploys multiple forms to expose the new ideological control systems that emerged at the beginning of the 1990s, exposing the dysfunctional aspects of a modernist legacy in terms of abstraction and architecture when framed within a globalized, neo-liberal consensus. Gillick's practice extends into structural rethinking of the exhibition as a form. In addition, he has produced a number of short films since the late 2000s which address the construction of the creative persona in light of the enduring mutability of the contemporary artist as a cultural figure. Gillick is currently completing a book on the genealogy of the contemporary artist titled Industry and Intelligence: Contemporary Art Since 1820. His exhibition Phantom Structures will be on view at Casey Kaplan, New York from February 11 to March 19.
Coffee and conversation are FREE!