Casey Kaplan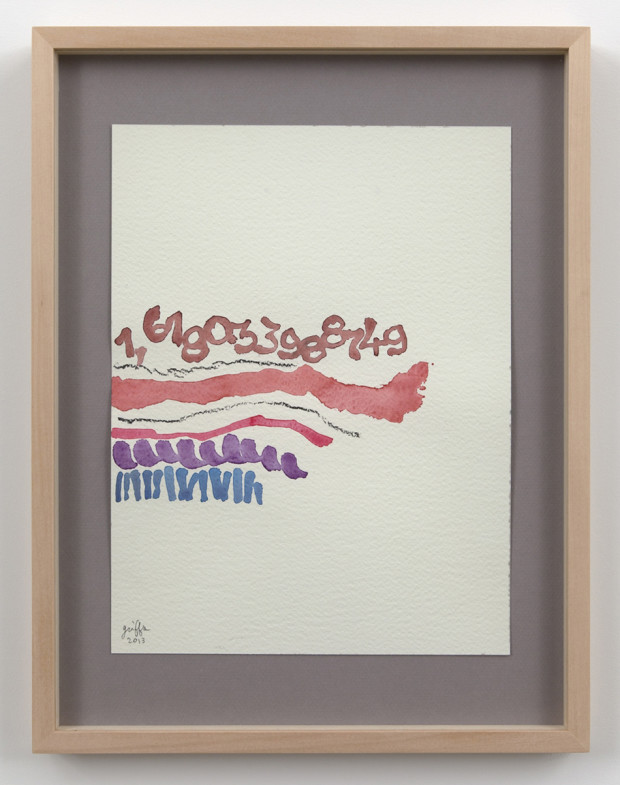 Giorgio Griffa, Canone Aureo 749, 2013, Watercolor on paper, Framed: 16.25 x 12.5", Photo: Jean Vong.
Bid on a Giorgio Griffa at the The Drawing Center Auction, September 27
The Drawing Center's
Annual Benefit Auction
Tuesday, September 27th, 2016
6:30-8:00 pm cocktails and silent auction
35 Wooster St., NYC 10013
Proceeds from the Giorgio Griffa piece will go towards supporting Mateo López: Undo List, opening at the Drawing Center in January 2017.

Tickets are available now! Please click here to purchase a ticket.
If you would like to make a tax-deductible contribution to support The Drawing Center, please click here.