Casey Kaplan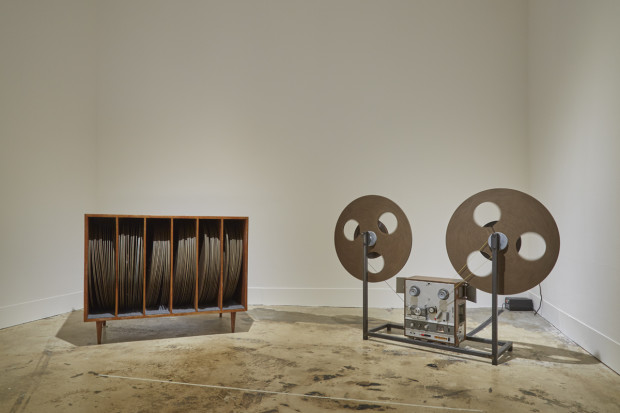 Installation view, Kevin Beasley, ...for this moment, this moment is yours..., in the group show, A Moment of Grace, Modern Art Oxford, 2016
Donate to Modern Art Oxford: 50th anniversary publication, which will include Kevin Beasley
We want to produce a collaborative publication to celebrate and capture highlights from Modern Art Oxford's 50 years of critically acclaimed exhibition making.
Fifty internationally celebrated artists have been invited to create unique pages for a landmark publication. Bound together in hardback, they will provide a never-before-seen collection that you can own. Marina Abramovi?, Dan Graham, Hans Haacke, Louise Lawler, Richard Long, Gustav Metzger and Yoko Ono are among those who have already agreed to contribute to this groundbreaking project.
For most of us, owning artworks by these artists is out of reach, but this book provides a rare opportunity to bring these household names into your home.
Contributions will go towards design, production and printing costs.  In return, you can choose from an array of beautiful rewards, including limited-edition prints, postcards featuring highlights from the archive, bespoke contemporary art experiences – including artist studio visits and day trips – and the publication itself.
This limited-edition book can only be produced with the support of generous individuals, so now is your chance to make it happen.
Please help us, we're only 50 once.
This publication is in collaboration with Art Fund and Mao Gallery.
CLICK HERE TO DONATE!