Casey Kaplan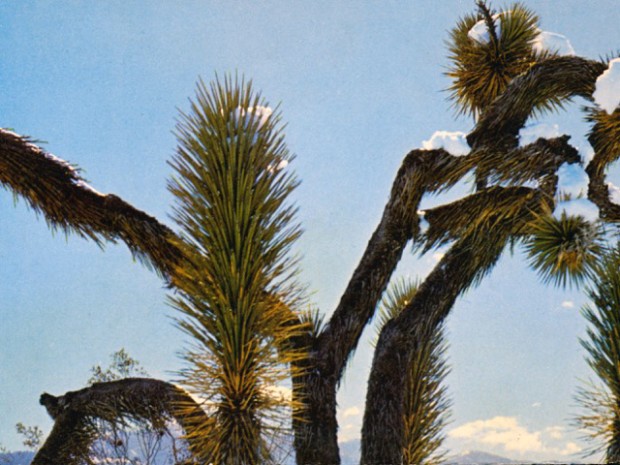 Geoffrey Farmer, Still from Look in my face; my name is Might-have-been; I am also called No-more, Too-late, Farewell, 2013
GEOFFREY FARMER: THE CARE WITH WHICH THE RAIN IS WRONG AT SCHINKEL PAVILLON, BERLIN
SEPTEMBER 17 – NOVEMBER 12
Schinkel Pavillon is pleased to announce the opening of Geoffrey Farmer's (b. 1967, Vancouver) The Care With Which The Rain is Wrong, the artist's first solo exhibition in Berlin. On the occasion of Berlin Art Week, Farmer will present two large-scale, site-specific installations – in the Pavillon's rotundas in the souterrain and in the glass pavilion on the first floor.
Farmer's work reflects a fascination with the cultural and art historical archives of humankind. By meticulously collecting images, objects and sounds of various subjects over long periods of time, Farmer develops detailed installations that often remain in a continuous state of transformation.
An example of such can be seen in Boneyard, which will take up almost the entire souterrrain octagon of the Schinkel Klause. An auditorium will be created consisting of over 1,200 miniature paper cut-outs of paintings, sculptures, and characters from different eras, contexts and materials. Arranged as a circle at the center of the rotunda, the grouping will come together to form an art historical cabinet or collegium. For this installation, the artist will make additions to the already existing paper cut-outs and will redevelop the text as an integral part of the work. Free-standing or on pedestals, facing and at the same time turned away from each other, the narratives of the presented individual bodies and characters intertwine, revealing harmony or opposition between their makers, contemporary witnesses, and world views.
On the first floor the artist will present Look in my face; my name is Might-have-been; I am also called No-more, Too-late, Farewell, a digital, computer-generated projection compiled of an archive of over 15,000 snapshots, which he continuously modifies and expands. The vast range of imagery is gathered from politics, ethnographic studies, anonymous portraits, lifestyle and business, agriculture and other industries. This collection of images and sounds is combined into a synchronized hypnotic installation, inducing a seemingly overwhelming richness of impressions and offering endless associations and interconnections. A computer algorithm reshuffles each sequence, creating an entirely new projection and taking on a different shape for each visitor. For the presentation, Geoffrey Farmer will add a significant volume of images to the archive that will specifically relate to the historically charged location of the Schinkel Pavillon and the city of Berlin itself.