Casey Kaplan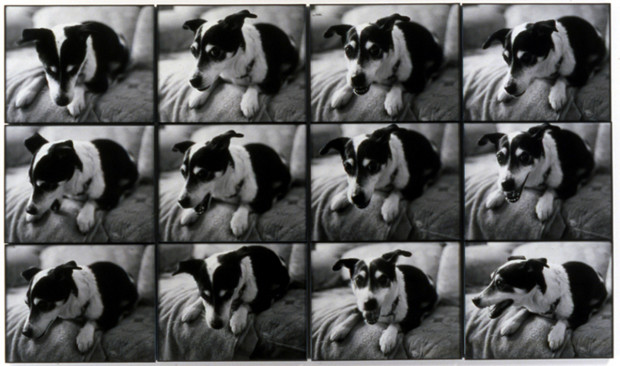 Jonathan Monk, My mother's dog gets nervous when I go home, 2000
Jeff Burton, Jonathan Monk and Simon Starling featured in Centro de la Imágen's exhibition, Camera of Wonders
Colección Isabel y Agustín Coppel CIAC A.C. (Mexico City) and Kadist Art Foundation (Paris and San Francisco) announce the exhibition Camera of Wonders curated by Jens Hoffmann at Centro de la Imágen (Mexico City).
Participating artists: Berenice Abbott, Doug Aitken, Jennifer Allora and Guillermo Calzadilla, Manuel Álvarez Bravo, Diane Arbus, Associated Press / US Air Force, Roger Ballen, Tom Baril, Lothar Baumgarten, Wimo Ambala Bayang, Peter Beard, Bernd and Hilla Becher, Julie Béna, Lucas Blalock, Karl Blossfeldt, Erwin Blumenfeld, Bill Brandt, Brassaï, Elina Brotherus, Jeff Burton, Arabella Campbell, Sarah Conaway, Nicolás Consuegra, Mario Cravo Neto, Alexandre da Cunha, William Eggleston, Peter Fischli and David Weiss, Lee Friedlander, Nan Goldin, Rodney Graham, Andreas Gursky, John Gutmann, Jonathan Hernández, Candida Höfer, Horst P. Horst, John Houck, Barbara Kasten, Seydou Keïta, Annette Kelm, André Kertész, Luisa Lambri, Elad Lassry, Adolf Lazi, Jochen Lempert, Matt Lipps, Daniel Joseph Martinez, Asier Mendizabal, Enrique Metinides, Tina Modotti, Jonathan Monk, Charlotte Moth, Jean-Luc Moulène, Óscar Muñoz, Davida Nemeroff, Kori Newkirk, Kiyoshi Niiyama, Catherine Opie, Gabriel Orozco, Irving Penn, Marta María Pérez Bravo, Pratchaya Phinthong, John Priola, Albert Renger-Patzsch, Thomas Ruff, Asha Schechter, Collier Schorr, Erin Shirreff, Aaron Siskind, Simon Starling, Hiroshi Sugimoto, Ron Terada, Wolfgang Tillmans, Jeff Wall, Weegee, James Welling, Edward Weston, Chris Wiley, Mariana Yampolsky
In a time of near endless image production and exchange Camera of Wonders presents an associative display of more than one hundred photographic works spanning the history of photography. The exhibition brings together some of the most significant photographic artists of the last century as well as many of the most innovative contemporary photographers. The works are assembled from Colección Isabel y Agustín Coppel (CIAC A.C.) and the collection of Kadist Art Foundation.
Using the wunderkammer and the iconic exhibition The Family of Man (1955) as points of departure, Camera of Wonders features an installation armature that places work according to their formal relationships, creating a transhistorical display that investigates the interchange between representation, narrative and abstraction. The exhibition offers an imaginative way of viewing, inviting visitors to observe their own methods of encoding what they see, and rediscovering their capacity to look at photography. The Mexico City-based architecture office Productora has designed the exhibition architecture, which transports the historical cabinet of curiosities into our present time.
Accompanying Camera of Wonders is the exhibition catalogue, designed by Jon Sueda of Stripe San Francisco, and co-published by CIAC, Kadist, and Mousse Publications. It will include essays by curator and scholar Julieta González, artist Walead Beshty, and Camera of Wonders curator Jens Hoffmann, as well as artist texts, images of the exhibition artworks, and a timeline bisecting the history of photography and the artworks from both collections.
The exhibition premieres as the opening exhibition of Festival Foto Mexico building on a 20-year legacy of Mexico's most important photography festival. After its presentation at Centro de la Imágen in México City Camera of Wonders will travel to the Medellín Museum of Modern Art (spring 2016) and Casa França-Brasil (winter 2016–17).
Camera of Wonders is a collaboration between CIAC and Kadist in partnership with Centro de la Imágen and Festival Foto Mexico. Through this collaboration the organizations aim to promote international dialogue and exchange at the intersection of contemporary art and culture.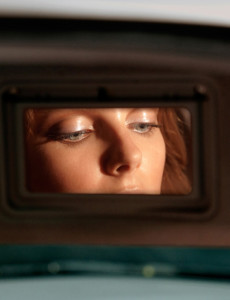 Jeff Burton, Eniko Mihalik, 2012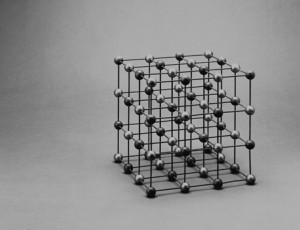 Simon Starling, Silver Salts, Platinum Salts, 2008