Casey Kaplan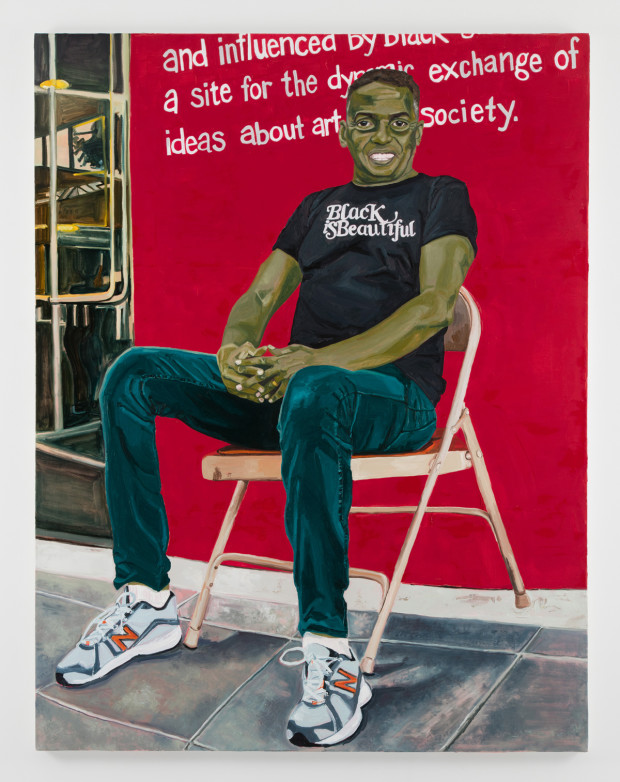 Jordan Casteel, Timothy, 2017, Oil on canvas, 78 x 60"
Jordan Casteel in conversation at MetFridays at the Met Breuer
FRIDAY / JANUARY 27
6:30–8:30 P.M.
Get a taste of art school! Learn the fundamentals of drawing with contemporary artists and drop in for talks led by creatives from a variety of disciplines. Drop in anytime at The Met Breuer and The Met Fifth Avenue.
Short Talks 
6:30–8:30 pm, Floors 3 and 4, multiple locations
Hear creative voices across a variety of fields respond to the work of Kerry James Marshall.
Jordan Casteel, artist
6:30 pm & 7 pm
Floor 3
PUBLIQuartet, Quartet in Residence, The Met
7:15 pm & 7:45 pm
Floor 4
William Villalongo, artist 
7:30 pm & 8 pm
Floor 3
Sheryll Durrant, urban farmer and food justice advocate
7:30 pm & 8 pm
Floor 4
Drop-in Drawing with Randy Williams
6:30 pm & 7:30 pm
Floor 4
Walk, talk and draw with artist Randy Williams to understand concepts that are fundamental to the practice of Kerry James Marshall. Materials are provided, but you may bring your own sketchbook; pencils only. Space is limited.