Casey Kaplan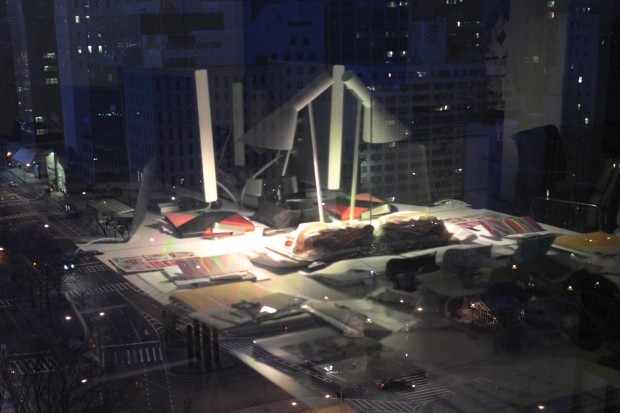 Liam Gillick at Highland Institute for Contemporary Art
From Fredensborg to Halen via Loch Ruthven
Courtyard Housing Projections
Exhibition: 1 September – 6 October 2013
(Residency: 14 April – 6 October 2013)
From Fredensborg to Halen via Loch Ruthven: Courtyard Housing Projections, Liam Gillick's ongoing residency project with the Highland Institute for Contemporary Art, will open to the public on Sunday 1 September, 2-5pm, and continue as a developing exhibition until 6 October.
Gillick's residency takes as its starting point a consideration of two important low-rise high density housing projects. The first is Jørn Utzon's Fredensborg Housing (1963) in Zealand, Denmark. The second is Atelier 5's Halen Estate (1957-1961) near Berne in Switzerland.
Both these projects sited high-density walled housing within natural landscape. They function both as experimental housing models and abstract forms in their own right.
For the residency Liam Gillick will work from ground plans of twenty important buildings from the twentieth century. From these plans he will extrude new low rise forms that will exist as new formal abstraction and massing studies for future potential high density structures.