Casey Kaplan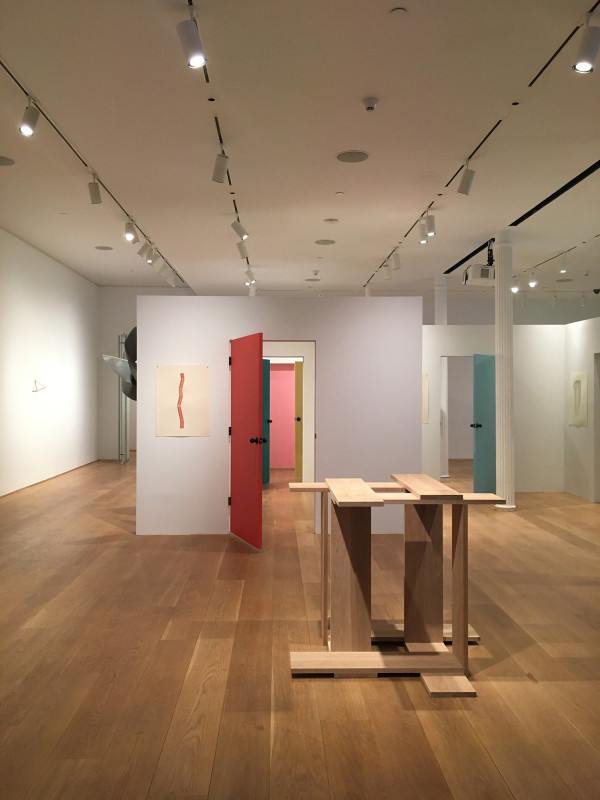 Installation view, Mateo López: Undo List, The Drawing Center, New York, 2017
Mateo López's first solo U.S. Museum show is now open at The Drawing Center, New York
January 20 – March 19, 2017
Mateo López: Undo List is a multidisciplinary installation that will be the Colombian artist's first solo museum exhibition in the United States and that will feature works on paper, sculpture, performance, and projected film. Trained as an architect in his native Bogotá, López has long used drawing as a conceptual tool to cross disciplines and aesthetic categories. Drawing is more than an artistic medium for López; it is a way of conceiving and indeed inhabiting the world. Simple drawn constructions that can be manipulated in various ways; trompe l'oeil paper renderings of two and three dimensional objects (for example, near-exact replicas of lined sheets of paper); drawings made out of the leftovers produced by cutting into other works—these are just some of the devices López uses to reveal that, as he says himself, just as everything manufactured was at one point a drawing, so too, "an image is not flat; it is an atmosphere, it contains time and space."
Organized by Claire Gilman, Senior Curator
Mateo López: Undo List is made possible by the support of the Rolex Institute, Estrellita Brodsky, Ana Sokoloff, and Ann and Marshall Webb. Additional support is provided by the Embassy of Colombia in the United States through the Promotion Plan of Colombia Abroad of the Ministry of Foreign Affairs of Colombia.
In tandem with Mateo López: Undo List, The Drawing Center will host a series of performances the following Thursdays:
January 26, February 2, March 2, and March 16: performance with dancer and choreographer Lee Serle.