Casey Kaplan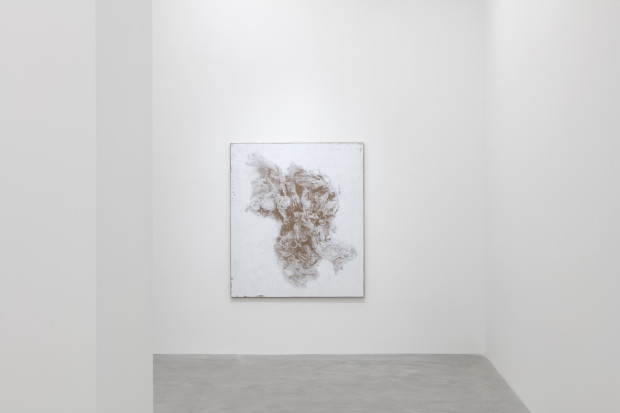 Installation view of N. Dash at Casey Kaplan, New York, 2016. Photo by Jean Vong, courtesy of the artist and Casey Kaplan, New York.
N. Dash has been included in Artsy's, 21 New York Gallery Shows Where You'll Find Exciting Young Artists This May
N. Dash at Casey Kaplan
May 3 – June 18, 2016
Dash places great emphasis on physical contact in her artistic process, channeling her body into her work through touch. Indeed, for her first show with Casey Kaplan, the New York- and New Mexico-based artist has created visceral, elegant compositions by layering canvas, linen, and jute over adobe panels; where these disparate materials meet, edges fray, strings dangle, and fabric wrinkles compellingly, almost like skin or an aging blanket. Other works show ghostly, abstract forms resembling auras. For these, Dash silkscreened images of small cloth sculptures she has shaped spontaneously with her hands throughout her career onto the terra cotta-hued substrate.