Casey Kaplan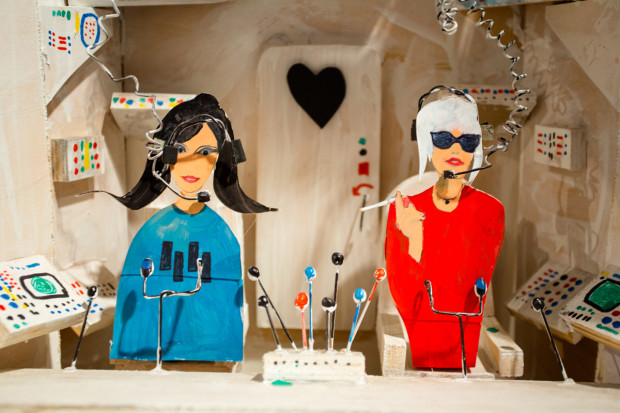 Nathan Carter, Two Absolutely Fabulous Flying Machine Pilots aviating and navigating the DRAMASTICS band thru Turbulent skies. If there's one thing they know how to do its fly high on dihydrochloridebenzelex (detail). Photo: Kelly Shroads Photography.
Nathan Carter and MCA Denver present: A Three Day Dramastics Blowout
NOVEMBER 17-19, 2016
MCA DENVER
NOVEMBER 17: ARTIST TALK + FILM SCREENING
7PM, BUY TICKETS HERE
Artist Nathan Carter talks about his work and the inspiration behind his exhibition, Ladies and Gentlemen, Meet the Dramastics, plus a screening of the short film, The Dramastics Are Loud AF. With MCA Denver's Director and Chief Animator, Adam Lerner.
NOVEMBER 18: LOUD AF DINNER PARTY
8PM, SOLD OUT
A late night, Loud AF Dinner Party hosted by Nathan Carter, with a menu from Chef Jamey Fader of Jax and Lola.
Plus a surprise performance by secret guests. Tickets include dinner, drinks and dessert. Plus a screening of the short film, The Dramastics Are Loud AF.
NOVEMBER 19: DRAMASTICS DANCE SPECTACULAR (a dance party)
8PM – 1AM, BUY TICKETS HERE
Dance party with DJ Mike Disco, to take place in Carter's gallery, featuring a special performance of The Dramastics Are Loud AF soundtrack, in addition to multiple bars, and access to the museum after hours.